Hello new friends.  I'm Sarah and so happy to make your acquaintance.  I'm terribly sorry that you've had to meet me in this space.  I know you've found this corner of the world because you've been affected by pregnancy loss.  Please accept my sincerest condolences.  If I could wrap you in a hug I would do so  & invite you to sit on my front porch for a cry and a glass of sweet tea.
I know it is highly unlikely our stories are the same.  I get that.  But each of us have little ones that are playing together on streets of gold.  Whether this the result of an early miscarriage, ectopic pregnancy, late-term loss, or stillbirth…we all have felt the excitement of life within us and the devastation of finding out that our loves have perished in this world.
It's tough.  It's beyond tough.  I don't even have a word for what some of your are experiencing.  I know your pain is unspeakable.
In between the births of my two youngest children  I had two miscarriages.  I was totally unprepared for the depths of emotions and the physical side effects of this life-changing event. Contractions.  Guilt.  Shame.   It took a lot for me to move from hurt to mending.  But I eventually got to a place where sadness didn't consume my life.
After my second miscarriage, I was diagnosed with PCOS and told I might not ever be able to have children again.  Instead of hoping for a baby I just prepared myself for the gift of an only child.  Acceptance and contentment was my mantra to embrace.  I poured myself into  learning everything I could about pregnancy loss and began working toward self-healing.  God taught me that he makes plans; not me.  I just needed to Be Still & Trust in Him.  So I did.  Casting out those burdens really did help.
But a rainbow surprise came a few months later.   I was equally terrified and elated.  The fear compounded when I started having pre-term contractions at 30 weeks.  Thankfully, my daughter was born full-term & I'm now once again pregnant.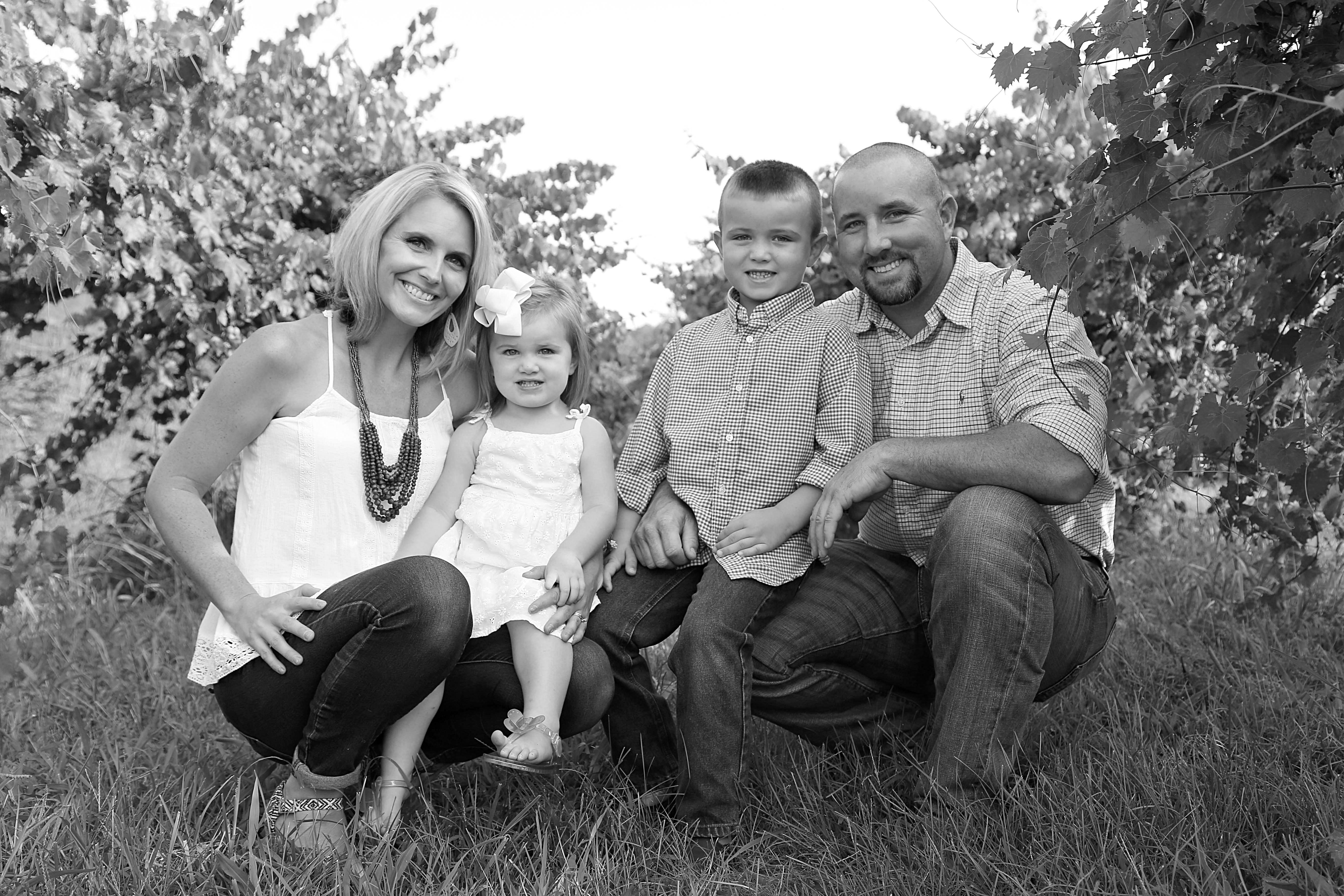 I live on a farm in Tennessee and am currently a stay-at-home mom, writer, former teacher, and help my husband run our family farm.
But I have a background in research and academic writing.  In 2014 God led me to use my skills to start writing a book about pregnancy loss.  I wanted to weave stories of other women into a book that could reach the hands of women currently experiencing loss.  In order to collect these anecdotes, I created a private online environment for the women who agreed to talk to me. I named the group Loved Baby as a way to honor the life that had been created and loved in each woman's womb. Over thirty-fearless females poured out their hearts and souls to one another throughout the course of a year.
My experience with loss caused me to be beyond empathetic to women in this community.  I want to help us bring attention to pregnancy loss.  To make it a grief that people don't just brush over.  To recognize that life was within each of us.
In 2015 I started pitching the book to agents and publishers.  I was asked to join the Blythe Daniel Literary Agency and, after a lot of revising, the devotional is now being looked at by traditional publishers.  I don't know what will happen with the manuscript, but I do know that something much bigger than the book was born….the Loved Baby Support Group.
The original group of women showcased to me the profound healing power of community.  The ability to be honest and bear our souls.  So in 2015 I opened the Loved Baby Christian Pregnancy Loss Support & Encouragement group to any woman wanting to commune in an environment of Christian women needing support.
Two gracious women, Lynda Salisbury and Kayla Ryman immediately stepped forward to help me lead this support group. Soon after, our group combined with another Christian pregnancy loss group that was being led by Julie Henze-Mense.  In the past year, two other women–Rosemary Ferrera and Brittnie Blackburn joined the team.
It's kind of amazing how God brought us together…we live all over the United States and only two of us have ever met in real life.  Yet it works.
Healing, laughter, and crying have been going on in the Loved Baby Christian support and encouragement groups for almost two years.
So that is the history of Loved Baby.  If you want to know more about me I invite you to come visit my blog at All-American Mom. You'll get a glimpse of my experience as a farm-wife & my musings on life.  I also have quite a bit of pregnancy loss resources available.
Please feel free to contact me for any reason.  If you need prayer or support.  You don't have to walk this journey alone.  Join our support group if you want a few extra people who can wrap their arms around you as you mourn and search for answers.
Blessings to you…..